Music Business : A Musician's Guide to the Australian Music Industry by Top Australian Lawyer and Dealmaker Shane Simpson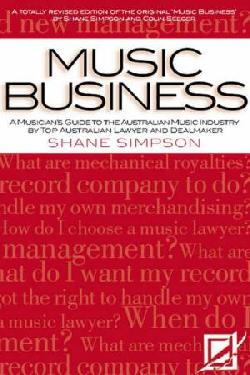 Description
The Australian music business presents any musician with a minefield of tricky career decisions. From registering a name and choosing an agent, through to getting a recording contract and understanding copyright - the choices you make have to be the right ones. This book will guide you through every aspect of building a music career in Australia. It identifies all the most common potential problems and offers practical solutions based on long legal experience. "Music Business" tackles questions like:
When do I need new management?
What are mechanical royalties?
What do I want my record company to do?
Have I got the right to handle my own merchandising?
How do I choose a music lawyer?